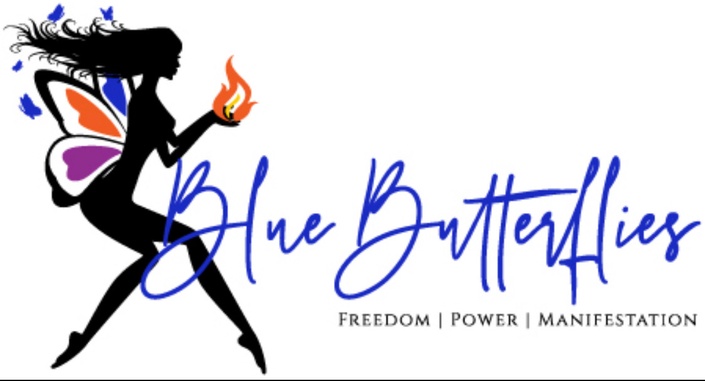 The Blue Butterfly Effect
The Home of The Sacred Butterfly Goddess
Welcome To The Sacred Lands of The Blue Butterfly 🦋Effect
2022-2023
Sister, it's time to embody the Feminine Power that is innate within you…
Our greatest grandmothers knew the song of the Goddess...
Our ancestors are calling us home to our power!
_______
The Blue Butterfly Women's group has been operational since 2008, founded by Kenya K Stevens and Jessica McMorris. The group has grown in spirit for the past 13 years!
This year we will embark upon yet another year-long journey into the depths of trust, power, sensuality and peace! At the helm of this program is PSAL.MS Certified, Feminine Power Priestess, Corina Naré Seku.
Come along with us as we prepare for another year of heavenly bliss, sensual magic, tantra, PSAL.MS tools, and sisterhood!! We're settin' it on FIRE!!
___________
Start with The Blue Butterfly🦋 Effect...
________
Gain access to tools & rituals of the Sacred Butterfly Goddess!
______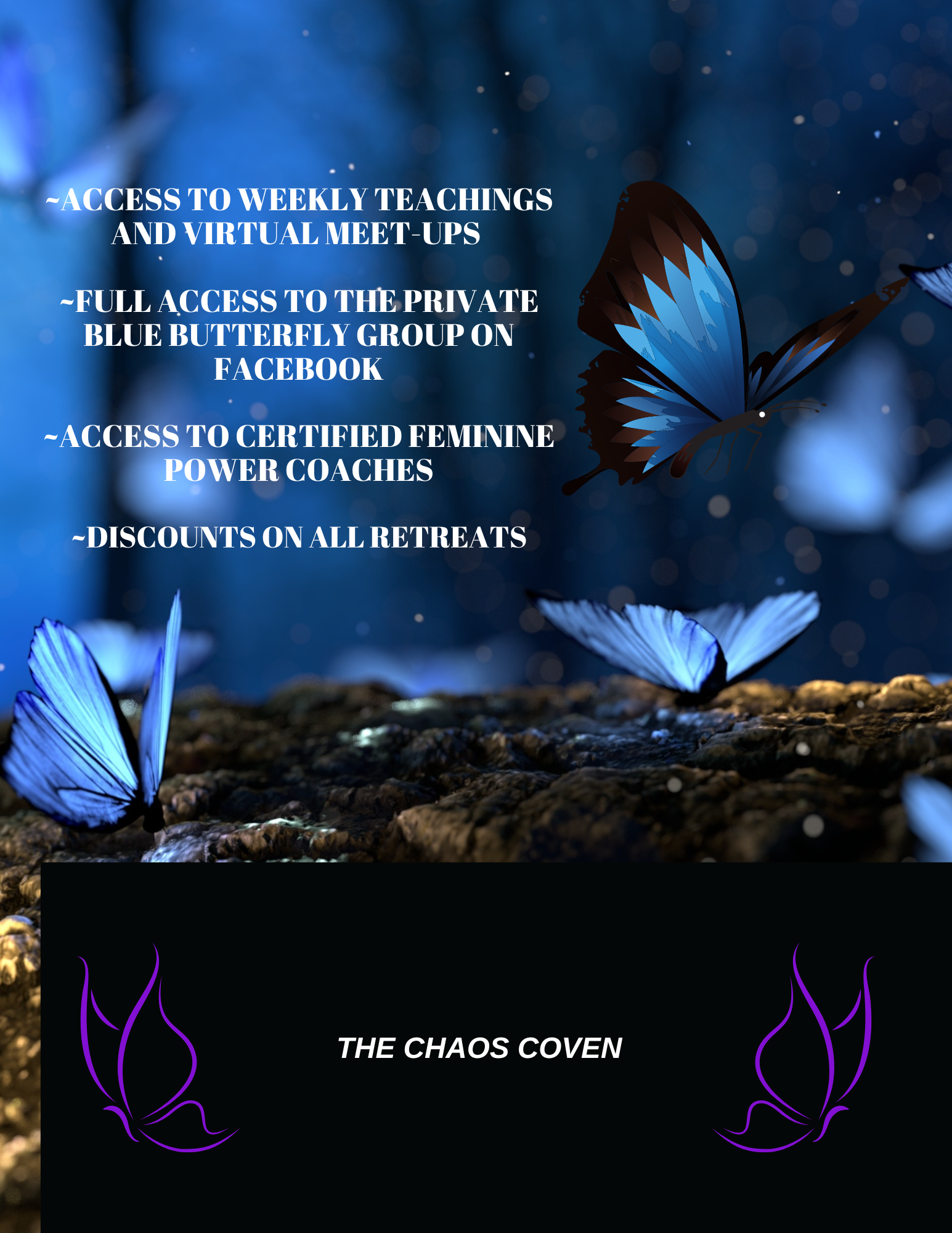 _______
Transform into full Goddess Embodiment with this guided journey!
Here's a sneak peak:
SEPT - Monk 🧘🏿‍♀️
WHO AM I Developing female intuition, Setting powerful goals, Finding the power of Awareness
FEB - Lover 💚
FINDING PLEASURE Being Inside of Orgasm, Finding Your Pleasure, Becoming The Next Version of Yourself, Aligning With the the New You
JUNE - Solider 🛡
COMMITMENTTransmuting Pain, Perseverance, Making Hard Choices- Releasing People, Willingness to Make Another Choice
What you can expect from this upcoming year of The Blue Butterfly🦋 Effect Initiation 2022-2023:
✨We will learn about the power of our intuition and ways to tap more deeply into it.
✨We will learn new ways to demand respect and commit to our vision.
✨We will awake to our royalty, find our pleasure and embody the next dope version of ourselves AND SO MUCH MORE!!!

We will also have MULTIPLE in-person meet-ups that will allow us to connect more deeply to and within the Sisterhood.
Join us on the Blissful Butterfly 🦋 Summer Tour in a city near you!
💫May 5-7 Ft. Lauderdale, Florida
💫June 16-18 Chicago, Illinois
💫July 14-16 Los Angeles, California
💫August 18-20 DMV area
We will also have TWO Blue Butterfly 🦋 Effect Retreats in Houston, Texas
💫March 17-20
💫September 15-18
Enroll Today in this Magnificent Space of Goddess Power!

At The End of the Year, You Will See That There is Only YOU, and YOU are Enough to Create Any Experience You Desire!!!
Your Instructor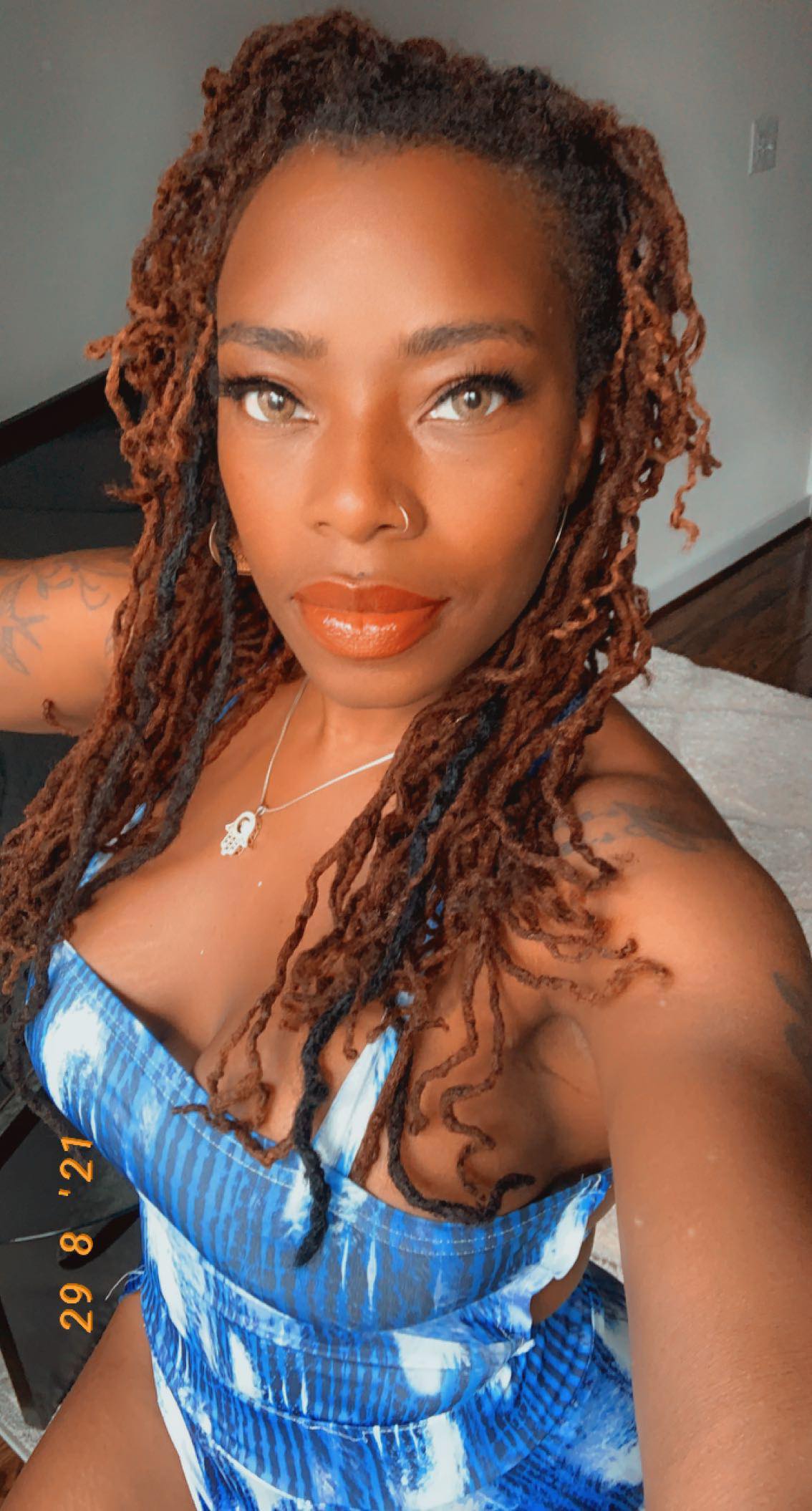 Corina Narè Seku, Mother, Grandmother, Air Force Veteran, and Author has been a certified Life Coach since 2013. She is a Feminine Empowerment Coach who has supported countless women in becoming a more desired version of themselves. Corina has made a life-long study of relationship dynamics, manifestation, and the inherent power of the feminine. She's also certified in Reiki healing and performs Goddess Tarot and Oracle Readings. She's been a coach at PSAL.MS for several years ushering women into the fullest expression of their authenticity.